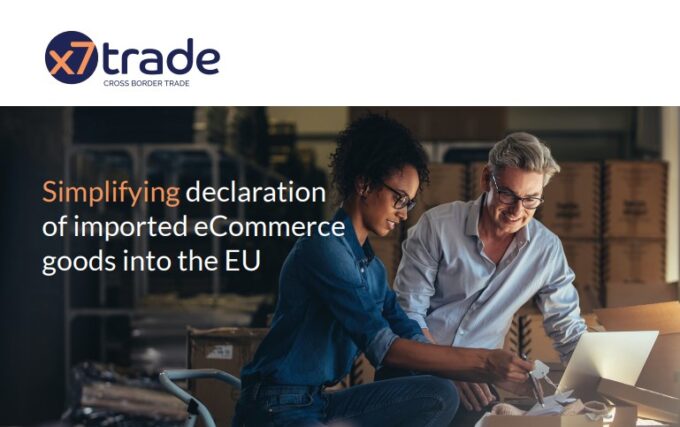 A rising star in the logistics technology sector, Tallinn-based company Feeport OÜ is looking to fill a position of a technical lead/head of engineering, aka future CTO. Feeport specializes in developing own SaaS solutions for the supply chain, particularly for automating and simplifying the complex job of bulk e-commerce customs clearance.
If you are a senior or experienced PHP developer, have passion for supply chain and logistics, and interested in joining a growing business, then this opportunity is for You.
Key skill requirements: 
Back-end: PHP, Laravel or similar frameworks
Front-end: JavaScript, Vue.js
Database: PostgreSQL, AWS
Other beneficial skills:
Passion or interest in UI/UX design
Good command of English
Discipline and motivation to learn new things
Leadership skills and desire to be a good mentor
Knowledge of Estonian is not a must but good to have
Job description
You will join a company that despite being a relatively new kid on the block, has established itself as a trusted partner in 6 (six) EU Members states with our business portfolio already including globally recognized logistics and parcel delivery brands.
Our Tallinn-based technical team consists of two senior software developers and a chief compliance officer. The technical team is fully backed by the company founders, all seasoned business professionals with solid reputation who have long worked in the logistics and e-commerce field.
Your tasks will be manifold:
To further develop back-end and front-end of our SaaS platform (x7trade) for automated customs clearance of ecommerce imported into the EU
To supervise the overall x7trade platform perfomance, including rollout of new features/functionality and new integrations to EU Member States´s import customs IT systems
To examine short- and long-term technology needs
To mentor and lead the technical team
What we offer
Competitive salary
Direct say in company technology stack and future
Opportunity to become CTO
With time opportunity to have a share in the company
For contact and more information: business@feeport.eu