Destination 2050 – a route to net-zero European aviation
Carl Vaher
Student at Estonian Aviation Academy
According to Mr. Jan Palmer, president of the European Regional Airline Association and CEO of Xfly, sustainable aviation is inevitable. "Destination 2050 is an ambitious, fundamental and life changing project, and I'm convinced that the whole industry is supporting this long-term, pan-European vision. However, the aviation industry will not be able to succeed without a close co-operation and a complete commitment from EU and all nations in Europe.  Among many other airlines Xfly is also taking environmental issues very seriously, and we are already working for a greener and cleaner future as a company. The Green Office project was kicked off in the beginning of this year, and I'm happy that we have embarked on our journey to the Destination 2050," said Palmer.
In February 2021 European Aviation sector has come out with its flagship sustainability initiative – Destination 2050. Destination 2050 is driven by an independent report, providing decisive joint actions needed in making this vision a reality. Upon cooperation between policy-makers and industry, net-zero CO2 emissions can happen by 2050. What is more, by 2030, net CO2 emissions from intra-European flights would be reduced by 55% compared to 1990. If measures given in the report are implemented, 2019 will remain the peak year in European aviation with regards to absolute CO2 emissions – thereby surpassing the industry target of carbon-neutral growth from 2020 onwards.
The aforementioned measures are:
Improvements in aircraft and engine technologies – this could result in emission reductions of 37% by the introduction of hydrogen-powered single-aisle aircraft on intra-European routes in 2035. For regional routes, hybrid-electric aircraft are anticipated to bring down CO2 emissions by 50% per flight.
Sustainable aviation fuels – this could achieve emission reductions of 34% by having its production massively upscaled. The supply of sustainable aviation fuels could increase from 3 Mt in 2030 to 32 Mt in 2050, equal to 83% of the total kerosene consumption.
Implementing economic measures – emission reductions of 8% could be achieved by incentivizing the reduction of carbon emissions. These economic policies must be market-based and cost-effective. Over time, however, sustainable aviation fuels and breakthrough technologies will reduce the role of economic measures. Eventually, the price whereby carbon removal projects will become attractive will be achieved and thus any remaining emissions can be balanced by carbon removal projects.
Improvements in air traffic management and air traffic operations – these measures could achieve emission reductions of 6% by moving towards a network-centric and digital air traffic management system and the political willingness to implement SESAR solutions.
It is important to note, that the cost of these measures is likely to have an impact on demand, resulting in the net-zero CO2 goal. Despite this, according to the Destination 2050 report, European air passenger rates are projected to grow approximately 1.4% per year between 2018 and 2050, without compromising the goal of net-zero CO2 emissions.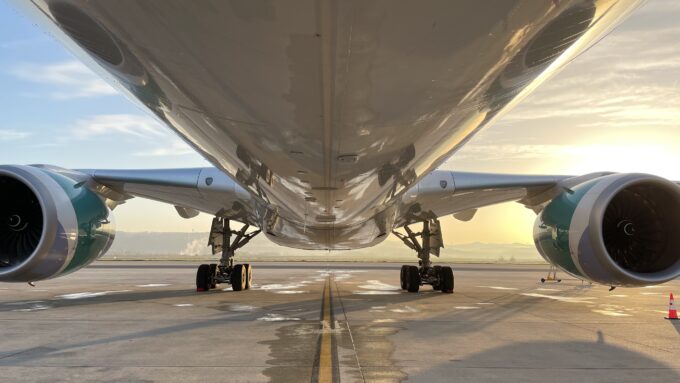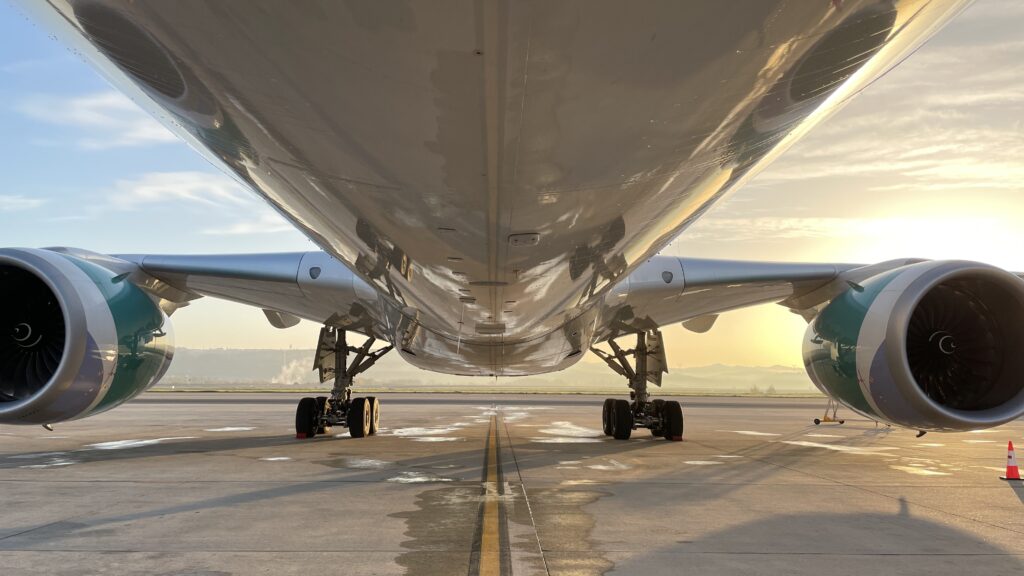 Foto: Magnetic MRO