Get to know our people: Toomas Uibo
Toomas Uibo is Head of Marketing, Communication and Sustainability at Xfly. He shares some insights about his career, personal life, and advice to youngsters.
Why aviation at all? How did you end up working in aviation? How has the journey been so far?
Well, we have to go back to my childhood. I think I was 11-12 years old when we had a competition in bike jumping with friends. I spent all my summer holidays in the countryside, in Southern Estonia between the hills and one day we thought with friends that going downhill and jumping from a small platform with bikes would be a good idea. We flew 2-3 meters only, but it was enough for me to understand that I like this feeling of being in the air very much. We even started to convert one of the bikes into a small plane, but this project was fortunately never completed. Thank God! But the dream was born, and when I was 29 years old, I had made enough money to get a private pilot licence. It took me 6-7 months only because I basically lived at the airport to complete my flying lessons. And when I had the licence in my pocket, I took a Cessna and flew over this small hill where the dream of flying was born. I looked down through the window, and that was an indescribable feeling. But I never wanted to become a commercial pilot, although I completed that course as well to get a flight instructor rating. I have a lot of students in Estonia who are now flying private themselves.
I stepped into commercial aviation in 2015 when the Finance Minister at that time asked me to join Nordica's Supervisory board. After a year, I felt that it would be exciting to work more hands-on in this company. Nordica was looking for a new marketing and communication manager, and as I had studied marketing in my earlier life, I took the chance and was picked out among other candidates.
Please describe your current job. What are the main challenges and biggest professional wins?
For the last 2.5 years, I have worked as a Marketing and Communication Manager at Xfly, and I enjoy myself very much. Now I also have sustainability issues on my table and this is a really fascinating area. Basically, I have to look 5 to 10 years ahead and understand how aviation will look by that time. The European Green Deal is having a great impact on the whole transport sector, and by 2050 this sector should be carbon emission-free. The future technology is already there, but it will take at least a decade when we see the first hydrogen-electric aeroplanes landing and taking off from Tallinn Airport. This time comes very fast. But I think that the most exciting thing has been the creation and launch of a new brand, Xfly. I feel it's a bit like my own baby, although I was not the only one working on that project. It was, of course, teamwork, but I'm really satisfied and proud of that. At the end of this February, we celebrate a 2-year anniversary, but still a lot of developments are going on.
What are your 3 biggest professional goals? Which one is the most challenging and why?
It's really hard to make a list of them, but I think that the most important is to enjoy what you are doing. I'm lucky that my hobby became also my work, and I actually feel the same thing among my colleagues. People in the aviation industry are usually passionate, and they have often had the same kind of dreams as I had when I was jumping by bike at 11. That creates a kind of gang-feeling while working together. The last two years have been, of course, catastrophic for the whole industry, but this team-feeling or team-spirit has helped us to go through all these difficulties and stay alive.
Most challenging for me is to make people outside the industry understand that Estonia has a very viable and remarkable aviation sector with a huge potential for growth. Regular guy and even politicians are measuring the success of our sector by one airline name only. Is it Estonian Air or Nordica – doesn't matter, but actually, Estonian aviation is many times bigger than these two names have ever been. And the challenge is to explain that for people who are not familiar with our industry.
Where can we find you during your spare time?
Well, you can find me either at the Tallinn Airport flying with students or giving a concert in different places across Estonia. All my weekends are quite busy. Unfortunately, I can't fly as much as I would like to because the music is taking over my free time, but I'll do my best to keep my instructor rating valid. So, if I may, I would take a chance and ask readers to visit my concerts this summer at Palmse manor. I have spent my late nights during the last year working as an author on a musical performance, which will have a premiere on the 21st of July. We expect to give 8 shows together with the best actors from Estonian Drama Theatre and Tallinn City Theatre. So, I already know how I will spend my summer holiday this year.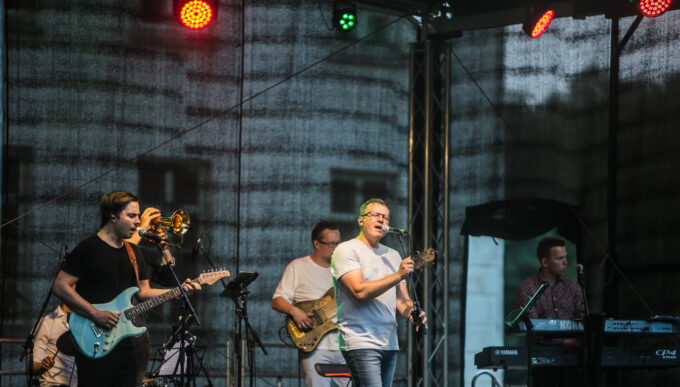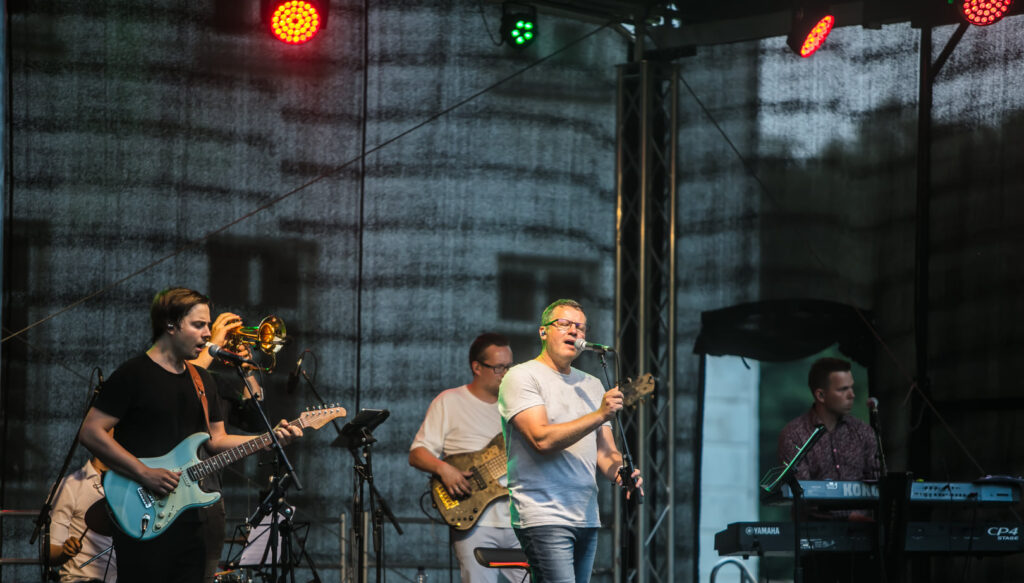 What is your advice to youngsters and students?
Again, I think that the most important thing is to get on the right track. It might take some time, but try to do only these things you love most, only then it's possible to find a nice balance in your life. This is what I call success: a right balance! It actually doesn't matter what is one's position, but if you don't have this right feeling, don't waste your time. Just make another plan already tomorrow and move on. You have to keep in mind that there is always something waiting for you. Just you. And be always curious, be always nice to other people and make a lot of friends, because this is a real asset of life.